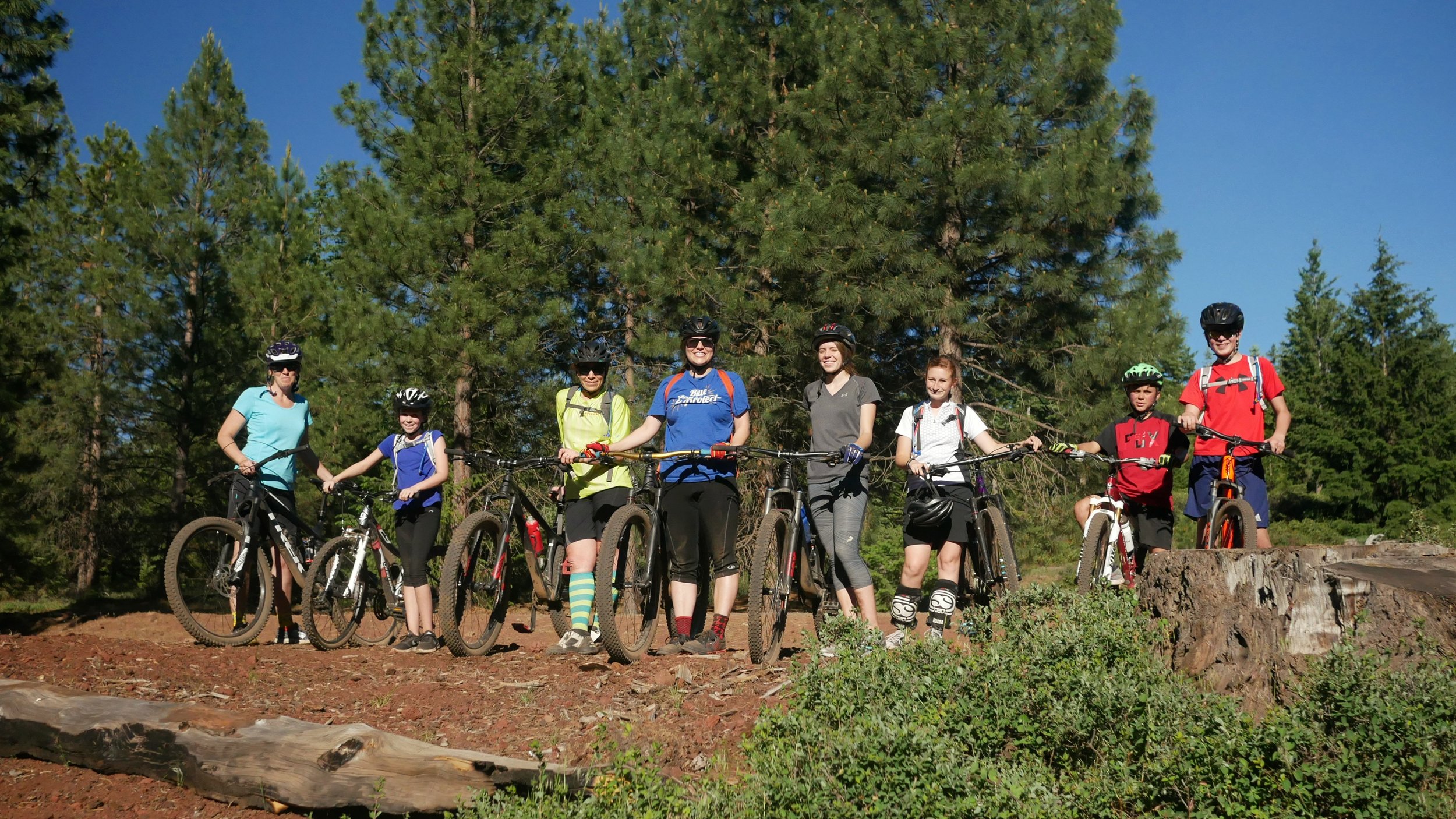 Mountain biking, for some of us, is about shredding the downhill and hitting all the jumps and features, for others it's about exploring the outdoors on bike. It's an experience we enjoy and wish to pass on to the next generation.
This summer we introduced and shared that experience to new riders on our Youth Mountain Bike Ride. Every other Saturday we hosted shuttle rides to Spence Mountain on the new green trail (beginner trail) called Mazama. We dropped everyone off near the top of the trail (we still had a short 10-15 minute fire road climb to the of top the trail). From there we briefed the kids on how to descend properly on their bikes, and the features they would encounter such as switchbacks, steep downhill sections, and loose rocks.
It was great to see how everyone handled certain features. Some struggled through the switchbacks (a very sharp corner), at first but with some practice, most were able to pick the right line and ride it out smooth.
At the end of the trail, the shuttle was there ready to pick up everyone and their bikes. We then headed back into town for some frozen yogurt and some social time. Thanks to all the volunteers, parents, and kids for showing up to these rides. We hope to grow this ride in the following years.
This October 8th, we are hosting IMBA's Take a Kid Mountain Biking Day at Spence Mountain. We will be meeting up at the Spence Mountain North Trailhead at 12:00 PM.
We are hosting Take a Kid Mountain Biking up at the Spence Mountain North Trailhead at 12:00 PM.
There will be two routes. For the younger kids we suggest riding the Mazama trail to the first gate and back. This is good for those just learning to ride a bike. A balance bike with no pedals, and pedal bikes size 12", 16" and 20" bikes would be good for this option.
We will also offer a shuttle to the top of Mazama for more advance riders. A bike with with 20" or bigger wheels and good brakes is good option for this ride.
For those interested in doing the Mazama shuttle, please be sure your bike and/or kid's bike is in working order by stopping at the shop for a free inspection.
If you are interested in helping out with this ride or have any questions please contact Lillian at lillian.zbikes@gmail.com